I wish I could separate trauma from politics, but as long as we continue to live in denial and treat only trauma while ignoring its origins, we are bound to fail.

Bessel Van Der Kolk, The Body Keeps the Score
To this quote, I would add Christianity / religion and the Church of Denmark, which can lead to religious trauma1.
As long as we aren't willing to talk about how Lutheran theology, ideology, culture and our national church, also here in Denmark, both historical and today, has been and is an important origin for traumas – and often complex traumas – we have already lost the battle for minimizing the traumatizations in our society.
Your membership of and support for the Church of Denmark doesn't exist in isolation. What ideology and maybe theology you support and invest your money and resources in, also has consequences for other people.
So, when did you last read the Church of Denmark's creeds? Do you agree with a Lutheran way of thinking and Lutheran ideology? Do you live by them?
Do you agree with the Church of Denmark, that you are born with a dirty heart – born with something evil inside (original sin)2? Do you teach your children, that they are born with something evil inside them3?
Do you agree with the Church of Denmark that you "daily sin much and surely deserve nothing but punishment."4? What about your children?
Do you believe that without Jesus, you are condemned to an eternal life in a burning hell?
Do you believe there is a spiritual war going on between angels and demons, and are you okay with supporting exorcisms through the Church of Denmark5?
Do you believe that sex outside marriage is a sin? And do you live by it?
Do you believe that we are created to maximum one monogamous marriage in a lifetime and that anything else is a sin?
And if not, then why be a member of and support the evangelical-Lutheran church in Denmark (the Church of Denmark)? Why invest your resources in support for a faith system and a church organization, that doesn't fit with your own values?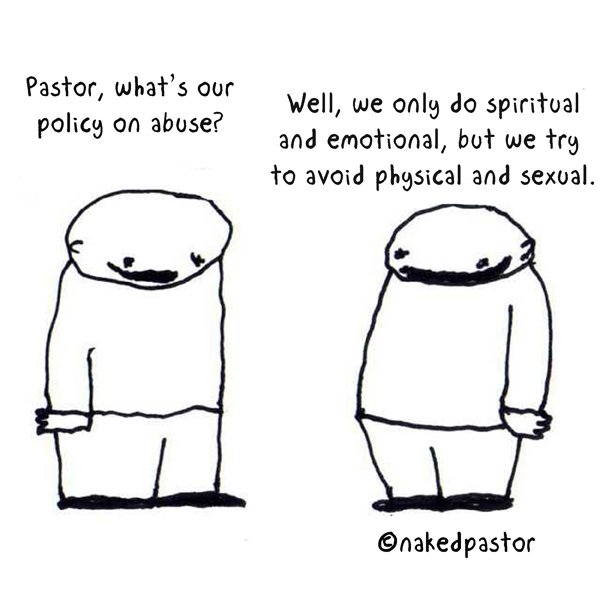 In making your choice of being a member of the Church of Denmark, have you ever considered what dark sides Lutheran theology, culture and the Church of Denmark could have? Have you ever tried to read up on what religious/spiritual and emotional abuse looks like in practice and compared it with Lutheran theology?
This isn't just about your personal belief, but about what kind of society we want. It's about religious freedom and equality, which we, because of our current constitution, doesn't complete have here in Denmark6. And it's about what messages children and young people here in Denmark grow up with (for your tax money) and the psychological consequences of these messages.
It's about human being's mental and psychological well-being and our right to decide over our own bodies, sexuality and life. It's about whether we want to build a humanistic and trauma informed consent culture, instead of the Lutheran culture of assumptions and abuse that we to a higher degree have today. It's about not only treating traumas but preventing them – which unfortunately is going to be very difficult, as long as most Danes support a Lutheran ideology, which on several points is based on psychological violence.
Therefore, it is important that you make an informed and active choice in relation to your membership of the Church of Denmark. For that to be possible, it is important that we also examine and talk about psychology, trauma, and the dark traumatizing sides of Christianity and the Church of Denmark.
For a more humane Denmark.
???? If we can't talk about it, we'll just keep drowning in it
Give me credit or not, I give and I give a lot
But don't you speak for me
Woah, woah, oh
No, don't you speak for me ????

Evanescence, Use My Voice